Test
:)
Totally forgot I had a tumblr.
Just saying.
Want to make an extra $6000 every month?? During the past 4 weeks I have truly been successful see my blog http://www.blogger.com-featured.us/blog/?f=aHR0cDovLzMwLm1lZGlhLnR1bWJsci5jb20vYXZhdGFyXzkwYTM3NmUwNjcyZF8xMjgucG5n;n=Y3JoYWluODg=
I've Tumbled
Happy Becca?
10 tags
10 tags
12 tags
Yamiloo: Hurry up and come out of the closet,... →
Don't you hate it when you have friends who set off your gaydar like a freaking AIRHORN IN YOUR EAR, and you wish they would just hurry up and come out of the closet so you can support them? I have a younger friend like that. He's so gay, it might as well be tattooed across his forehead….
4 tags
Let me comment your posts!
So I read a really good post today, which I'll be re-blogging in a minute. But I was upset that I couldn't comment on the post to start a discussion. I don't find much use of reblogging things to add my input, I find it to be ineffective and reminiscent of chain letters. So after doing some researching, I figured it out (and you may have too, but if not, here's how you do...
10 tags
Steve Job Bitch Slaps Adobe (kinda). →
25 tags
8 tags
22 tags
9 tags
IT'S NOT TWITTER, BITCH!
Seriously, seriously pissed off. If you think tumblr is for posting photo after photo after photo all day: delete your account and move over to Flickr. If you think tumblr is for posting one line about what your doing or your current irrelevant thought: delete your account and move over to Flickr.  If you think tumblr is for collecting your thoughts, photos, and other things that inspire you....
11 tags
"Sometimes you're afraid to become a couple because you're afraid of losing what..."
– (via brimr6)
11 tags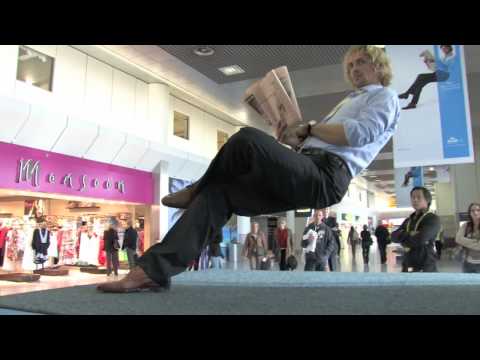 12 tags
15 tags
16 tags
Gaga and Britney Duet →
Love, Love, Love, I want you're love! After Gaga's Fame Monster Tour, she looks forward to working on a smash hit (as they all are) with Britney. Ah - I can see it now, "The Haunted Circus." LOL.
8 tags
2 tags
Birth of Twitter →
Okay - so it's an old link from wired magazine - but I just found it! Kinda cool. Kinda…
10 tags
11 tags
Does Desktop Minimalism Drive Productivity? →
A quick article about stripping your workspace from everything except your computer - and how the lack of personality affects work efficiency.
6 tags
About me...
So, Today I was talking to someone and they pointed out that I liked a lot of detective shows. I told him that the reason was because I had wanted to be a detective at one point in my life, but chose art instead. That's when I realized that might be something worth posting in the About Me section of my Facebook. So I started writing the following: This section of any profile site is always...
1 tag
Has The Industry Left Christina Aguilera Behind? →
Aguilera's problem has always been that she took too much time off between albums. She tried to do something unique with Back to Basics, a theme based album, but there was too long of an absence and too drastic a style change for people to keep up or even try to appreciate the work. Even today, the only songs I like off that album are the ballads and the song she did with Diddy on HIS album –...
16 tags
Lilly Allen: "You can not compare Britney with...
You can not compare Britney with Lady GaGa. Why? You are putting Lady Gaga at the same level of Britney Spears? I really cannot believe it, Lady GaGa is good, but she's a new artist, Britney Spears is a legend. They are two different artists, two forms of entertainment but very different, is like comparing Picasso to Dali. Beautifully said. Both artists are amazing and both shake up the...
17 tags
13 tags
New Gaga Leak
So, today I was searching my favorite celebrity fan sites and I heard a 20 second preview of one of Britney's unreleased tracks. When I was doing some more research, I found a copy of one of Lady Gaga's unreleased tracks, Reloaded. Listen and download after the jump. Download Link: http://www.relink.us/view.php?id=e812437508c047ef2339cd8168e852
I guess I'm starting a blog?
Like, for real this time. A legitimate extension of CRHain.com (which is also looking to get a face lift). The thing is - this isn't going to be a place where I write my thoughts and expect people to check up on me - That's what YouTube is for, and I'm having a hard enough time getting that to take off. The purpose of this blog is to actually house my YouTube videos and direct...